Web Design
stand out from the crowd . . . .

It could be considered an understatement to say there has been an explosion in internet use over the past 20 years. Most businesses have a website, in fact at the end of 2011, there were nearly 367 million of them on the net. Now at the end of 2017 there are over 1 billion. So how do you get customers to visit your site in the face of all that competition? Take a look at some of the web services we offer to make presence on the net work for you.
Design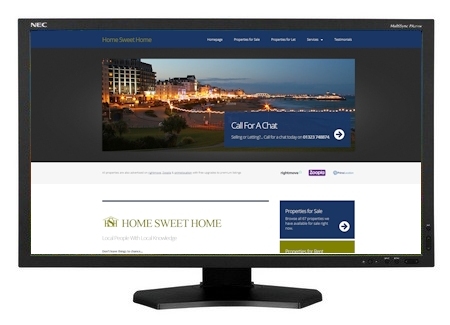 The design of your website is crucial as it gives a potential customer that all important 'first impression'. Moving slideshows, good photographs and attractive colour schemes, all combined in a modern layout, help to capture the attention. Easy navigation around the site assists customers in finding what they're looking for, good quality content gives them the information they need and a contact or call to action page gives the ability to request more information. With more and more consumers browsing the web on smartphones and tablets we design and code our sites to look and work correctly on multiple devices. Give a good impression and your customers will want to dig deeper, which could ultimately result in an order for your business and let's be honest, isn't that what most of us are looking for.
Responsive Design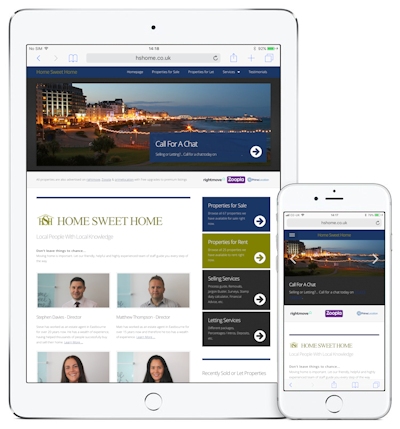 If we designed and developed countless versions of a website that worked for every known device out there, the process just wouldn't be practical time-wise and would be extremely costly! It would also render sites ineffective to future technology changes and make them nearly impossible to maintain. Responsive design is an effective solution to future-proof your website.

You may be surprised to find out that on average over 50 percent of website traffic is now from mobile devices. Today there are around 2.6 billion smartphone users and by 2020 that's tipped to reach over 6 billion. Mobile design has never been more important!
SEO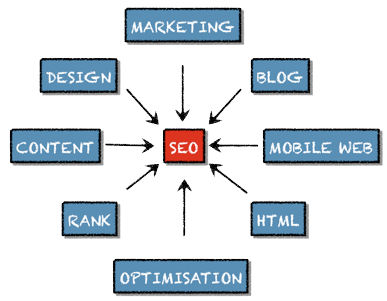 SEO or Search Engine Optimisation, is the art of getting your site high up in the search engine results, something that has become less of a luxury and more of a necessity as the web expands. After all there's little point in having the best designed website in the world, if you end up on page 103 of Google. While SEO can be incorporated into existing sites, it really works best when included as part of the initial design stage of a refresh, or new site. SEO encompasses various concepts built into your site to make it friendly to both search engines and consumers alike. Good coding, the use of key words and phrases, links and content on variable media all contribute to improving your ranking in internet searches, therby improving opportunities to increase visitors to your site.
Marketing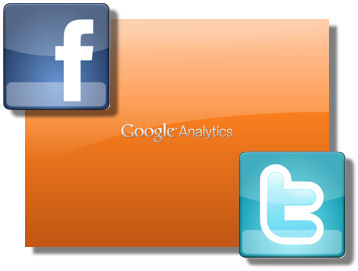 In the past, most people's perception of marketing was press advertising, leaflets, brochures and cold calling. These methods, now commonly referred to as Outbound Marketing, centre around promotional items being sent out in the hope that you will get leads back in. Not always easy to hit your target market or to accurately calculate the cost per load of campaigns, overall, outbound marketing could be considered a bit 'hit and miss'. Fast becoming more popular by those in the know is Inbound Marketing, so called as it centres around driving customers 'to' your web site. This is generall achieved using several methods, ongoing SEO, analytics, email campaigns, social marketing, blogging and online advertising are some of the most popular. The source of site visits can be identified, enabling your campaign to be fine tuned to give you the best return for your marketing budget and with research showing inbound marketing leads costing on average 62% less than outbound, it's what you might call a no brainer.